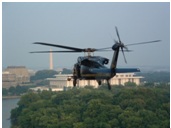 Business Focus
EdgeWorks, Inc.-Founded in 2001, a Veteran-Owned Small Business (VOSB) focused on ensuring mission success, specializing in: Strategy Formulation and Execution; Information and Intelligence Sharing; International Ventures; Program, Project, and Portfolio Management; Business Case Development and Financial Analysis; Business Process Re-engineering; and Budgetary Justifications for customers requiring the highest standards for which failure is not an option.

EdgeWorks-Strategos Joint Brochure (When you care enough to send the very best!)
Mission
EdgeWorks is a highly respected strategy/program management firm specializing in innovative strategies for leading edge technology. Our value add is the ability to launch new programs and devise/implement get-well approaches for underperforming programs by inserting the right subject matter experts (SMEs) just-in-time, thereby decreasing customer costs as we maintain the highest standards.
As a trusted advisor to government agencies and teammates, we provide experts and integrated process/tiger teams. At EdgeWorks, we understand that our customers' continual mission accomplishment is our key objective and will work outside the box to ensure the most effective approaches are discovered and implemented throughout the conceptual, requirements definition, analysis, budgetary, operational, maintenance, and paradigm-shifting evolution/divestiture phases of programs.
Benefits to Clients
Client benefits include minimal overhead and administrative costs and increased flexibility. Employees' continuing education, certifications, and communication skills are a hallmark of our services; a matrixed approach to knowledge management is a core competency. Employees are encouraged to exchange information with one another in real-time, thereby applying a synergistic approach where the whole is much greater than the sum of its parts. Confidential information is held in strictest confidence.
The value-add in leveraging EdgeWorks as your preferred provider lies in our concept of establishing synergies between our personnel via an "innovation network", designed to support radical innovation. We encourage our professionals to communicate with others throughout your organization and within EdgeWorks. Thus, by sharing information with other consultants in a variety of hi-tech positions, solutions may be quickly realized. Additionally, should your organization undergo a restructuring, EdgeWorks accepts responsibility for the employee, making decisions of this nature easier for top management and the HR department. Our employees have multiple technical/degree accreditations and years of experience in hands-on and strategic planning of Internet, wireless, and telecommunications-related technologies, focusing on the product development/management and network planning/operations/security areas.
| | |
| --- | --- |
| Business Unit | Benefits |
| Business Owner | Flexibility is maximized. Highly trained, matrixed staff is constantly available, enabling rapid shifts in strategies, business models, and minimized response times. |
| Technical | Technical staff is freed to track ongoing vital matters; our staff can instantly augment your efforts in a surge capacity in a just-in-time approach. |
| Financial | Total operating costs are minimized by outsourcing crisis preparation and by minimizing the associated learning curve. |
Clients
EdgeWorks staff have led and/or supported senior level/high-profile efforts in the following:
U.S. Dept. of Homeland Security (DHS)
DOD: U.S. Army, U.S.N., U.S.M.C.
U.S. Treasury
U.S. Intelligence Community
Numerous Fortune 500 clients.